Universalist Convention of North Carolina, Inc (UCONCI)
112th Annual Meeting - October 21, 2017
"Growing Younger"
Program Schedule - Workshops and Community Time for All Ages
(Accommodations available Friday night with registration)
Download a printable program schedule HERE




Sat Oct 8 8:30-10:00




Registration and Refreshments (Dix House Parlor)




10:00-10:50




Welcome and Keynote (Chapel)
Welcome: Billy Liles, UCONCI President, UUF-Raleigh
Keynote: "Growing Younger"
Bart Frost
UUA Director of Youth and Young Adult Ministries




10:50-11:00




Break




11:00-12:00




Keynote Workshop: "Taking it Home"




What is our legacy?
What are our gifts to our young people?
What gifts do they share with us?
How do we help Unitarian Universalists of all ages live
	their faith loudly and proudly in the 	world? 
How do we support our young adults in their transitions
	and help them find or create spiritually satisfying faith
	homes?
				Presenter: Bart Frost





12:00-1:30 PM




Lunch and Community Time (Dix House)




1:30-3:00




112th Annual

 

Business Meeting of 
the Universalist Convention of North Carolina, Inc.   (Chapel)
             

 

UCONCI Executive Board 




3:00-3:15




Break




3:15-4:30






Workshop: "Ships Ahoy! 

Sail to great adventure 
in Unitarian Universalism!"




L

earn about the Southern Region of the UUA's 
approach to Youth in our congregations and 
hear about some new programming being tested 
this coming year.
                   Presenter:  Kathy Alden McGowan  
Congregational Life Staff, UUA Southern Re

gion




4:30-5:30




Community sing




5:30-7:00




Dinner and Community Time (Dix House)




7:00 - Until




Camp Fire and Smores!



Sunday, Oct.13
7:00 - 10:00 AM




Short order breakfast (Dix House)





10:00 AM



Closing Circle

If your congregation has not remitted annual dues, please send payment with a delegate.

"
The mission of the Universalist Convention of North Carolina, Incorporated
is to foster, promote, and support Unitarian Universali
sm
,
and Unitarian Universalist congregations in North Carolina."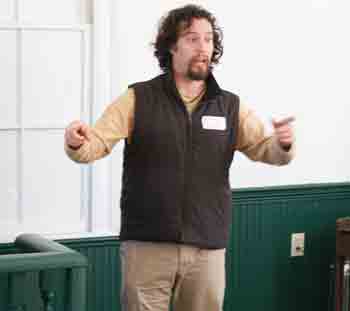 Useful Information
UCONCI Executive Board:
President -
Billy Liles events@ShelterNeckUUCamp.org
Vice President - Robert Stolar




Western Carolinas Cluster

Eastern Carolina Cluster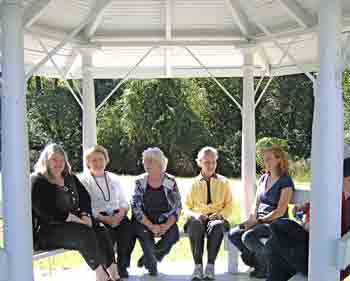 Useful Links
"A History of Universalism in North Carolina -- 1740 to 2007" is available for purchase

here

.
Unitarian Universalist

Service Committee
Central NC
Community


of Congregations