Welcome
Clusters of the UUA Southern Region
Western Carolinas Cluster
UU Church of Charlotte
234 N. Sharon Amity Rd.
Charlotte, NC 28211
(704) 366-8623
www.uuccharlotte.org

UU Congregation of Asheville
1 Edwin Pl.
Asheville, NC 28801
(828) 254-6001
www.uuasheville.org

UU Fellowship Hendersonville, Inc.
2021 Kanuga Rd. (meeting address)
409 E Patterson St. (mailing address)
Hendersonville, NC 28739
(828) 693-3157
www.uufh-nc.org

Greenville UU Fellowship, SC
1135 State Park Rd.
Greenville, SC 29609
(864) 271-4883
www.greenvilleuu.org

UUs of Transylvania County
24 Varsity St.
Brevard, NC 28712
(828) 877-6121
www.uutc.org

UU Fellowship of Lake Norman
135 Woodlawn School Loop
Mooresville, NC 28115(meeting address)
PO Box 991
Davidson, NC 28036(mailing address)
(704) 765-6088
www.uulakenorman.org

Piedmont UU Church
9704 Mallard Creek Rd.
Charlotte, NC 28262
(704) 510-0008
www.puuc.org

UU Church of Spartanburg
210 Henry Place (meeting address)
PO Box 1942 (mailing address)
Spartanburg, SC 29304
(864) 585-9230
www.uucs.org

UU Fellowship of Clemson, SC
226 Pendleton Rd.
Clemson, SC 29631
(864) 654-5959
www.uufc.org

Boone UU Fellowship
381 E. King St.
Boone, NC 28607
(828) 264-4456
www.buuf.net

UU Congregation of the Swannanoa Valley
500 Montreat Rd.
Black Mountain, NC 28711
(828) 669-8050
www.uusv.org

UU Fellowship of Franklin
85 Sierra Dr.
Franklin, NC 28734 (meeting address)
PO Box 1023
Franklin, NC 28744 (mailing address)
(828) 524-6777
www.uufranklin.org

UU Church of the Catawba Valley
833 5th St. SE
Hickory, NC 28603
(828) 328-4047
www.uuhickory.org

Thermal Belt UU Fellowship
Tryon Youth Center
Route 176 N (meeting address)
PO Box 653(mailing address)
Tryon, NC 28782
(828) 894-5776
www.UUTryonNC.org
Eastern Carolinas Cluster
UU Fellowship of Wilmington
4313 Lake Ave
Wilmington, NC 28403
(910) 392-6454
www.uufwilmington.org
Rev. Cheryl M. Walker

UU Congregation of Greenville, NC
131 Oakmont Dr.
Greenville, NC 27858
(252) 355-6658
www.uugreenvillenc.org

Unitarian Coastal Fellowship
1300 Evans St
Morehead City, NC 28557
(252) 240-2283
www.ucfnc.org
Rev. Sally White

UU Fellowship of New Bern
308 Meadows Street
New Bern, NC 28560 (meeting address)
PO Box 13596
New Bern, NC 28561
(252) 636-5111
uufnb.org

UUF of Rocky Mount, Inc.
516 N Church St
Rocky Mount, NC 27804
(252) 985-2550
www.uurockymount.org

UU Congregation of the Outer Banks
831 Herbert Perry Road (meeting address)
PO Box 1006 (mailing address)
Kitty Hawk, NC 27949
(252) 261-2801
www.uucob.org
Rev. Patricia Guthmann Haresch

Outlaw's Bridge Universalist Church
4408 NC Highway 111 North
Seven Springs, NC 28578
(919) 658-5267
www.outlawsbridgechurch.org
Rev. Claudia Frost

First Universalist Church of Sampson County at Red Hill
7031 Taylors Bridge Hwy
Clinton, NC 28328-6461
(910) 592-4378
www.redhilluc.org

UU Congregation of Kinston


1109 W Vernon Ave

(meeting address)
PO Box 1397 (mailing address)
Kinston, NC 28503
(919) 523-6301
www.gpuu.org/

Central NC Community of Congregations
>>to webpage

Universalist Convention of North Carolina, Inc. (UCONCI)
"The mission of the Universalist Convention of North Carolina, Incorporated
is to foster, promote, and support Unitarian Universali
sm
,
and Unitarian Universalist congregations in North Carolina."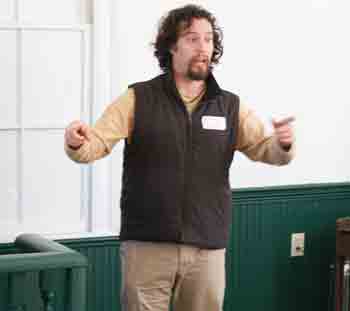 Useful Information
Shelter Neck UU Camp is available for rental to UCONCI member congregations as well as to outside groups.
UCONCI Executive Board:

President - Feryl Masters oferyl@gmail.com
Vice President - Billy Liles events@ShelterNeckUUCamp.org
Secretary - Debbie Robertson
Treasurer - Andy Wasilewski andywasamw@yahoo.com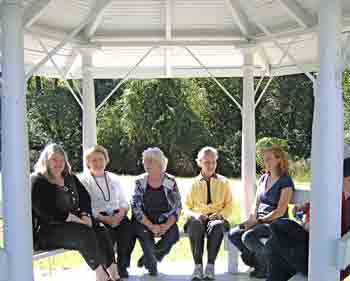 Useful Links
"A History of Universalism in North Carolina -- 1740 to 2007" is available for purchase

here

.