Universalist Convention of North Carolina, Inc.
(UCONCI)
"
The mission of the Universalist Convention of North Carolina, Incorporated
is to foster, promote, and support Unitarian Universali
sm
,
and Unitarian Universalist congregations in North Carolina."
UCONCI Officers Contact Info:

President -
Billy Liles events@ShelterNeckUUCamp.org

Vice President -
Robert Stolar
Secretary - Debbie Robertson
Treasurer -
Feryl Masters oferyl@gmail.com

Trustees -
Marion Hirsch - (
Community Church of Chapel Hill - UU

)

Dave Kundtz - (Outlaw's Bridge Universalist Church)
Elizabeth Norval - (UU Peace Fellowship, Raleigh)

Braxton Simmons - (UU Fellowship of Wilmington)
Susan Wasilewski - (UU Congregation of Kinston)

Jerry Winsett - (UUFW)

Alison Andrade (youth representative) - CCCH-UU
List of UCONCI member congregations
"A History of Universalism in North Carolina -- 1740 to 2007"
is available for purchase
here
.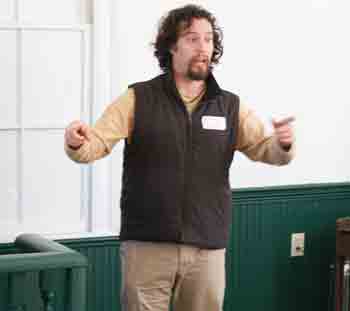 Useful Information
Shelter Neck UU Camp is available for rental to UCONCI member congregations as well as to outside groups.




Western Carolinas Cluster

Eastern Carolina Cluster