Universalist Convention of North Carolina, Inc.
(UCONCI)
"
The mission of the Universalist Convention of North Carolina, Incorporated
is to foster, promote, and support Unitarian Universali
sm
,
and Unitarian Universalist congregations in North Carolina."

Welcome
The Universalist Convention of North Carolina, Inc. (UCONCI) was first organized in 1895 to promote the coordinated growth of Universalism in eastern North Carolina. At that time, some very energetic circuit riders were founding new Universalist churches in the rural areas of our state and also in South Carolina and Virginia. Reorganization in 1905 led to a charter of incorporation, and even as the tide of enthusiasm for the Universalist denomination ebbed with the subsequent liberalization among the other more populous denominations, this organization has held its ground and abides today to assure mutual support (both financial and social) among the congregations it serves.

We serve as an oasis of reasonable religion in this "Bible belt" area. People who have been disillusioned from more fundamentalist origins find us with relief, and they are usually able to gather hope for the future through an organized source of worship based in love instead of fear. Our congregations are inclusive and diverse in beliefs and forms of worship services, as well as in community support, with varied and numerous efforts to actively improve the conditions we find in our communities.
We currently have thirteen member Unitarian Universalist churches and fellowships. Their locations extend from Chapel Hill in central NC to Kitty Hawk on the Outer Banks, with most of the groups in the Coastal Plain.

We also maintain a summer campground called Shelter Neck Unitarian Universalist Camp in the countryside near Burgaw NC,about 15 minutes from Interstate highway 40, and less than an hour's drive from several fantastic beach communities. Shelter Neck is the home of one of the very first Unitarian churches in North Carolina, the Shelter Neck Chapel, built and dedicated in 1902. We have a good time there, getting together to have workshops, seminars, and retreats with lots of recreation and conversation.
For the past two summers,
UCONCI has sponsored Shelter Neck Youth Camps during the summer, with the aim of connecting youth from small, mid-size, and large Unitarian Universalist congregations across eastern and central North Carolina in a cohesive, energetic and thriving community. Registration is currently open, and we are also looking for counselors and volunteers.


Member congregations send delegates to our Annual Convention in late October. It will be held this year on
October 8, 2016
at Shelter Neck UU Camp. Our weekend events, food, and on site lodging are free with early preregistration.
Read more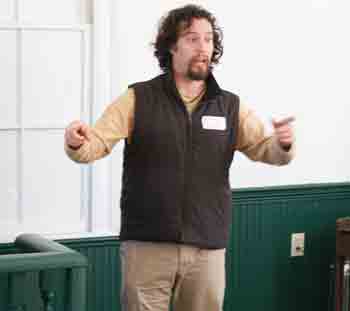 Useful Information
Shelter Neck UU Camp is available for rental to UCONCI member congregations as well as to outside groups.
UCONCI Executive Board:


President -
Debbie Robertson
wkrdrrmar@aol.com


Vice President -
Robert Stolar


Secretary - Elizabeth Norval

Treasurer -
Feryl Masters oferyl@gmail.com


Western Carolinas Cluster
Eastern Carolina Cluster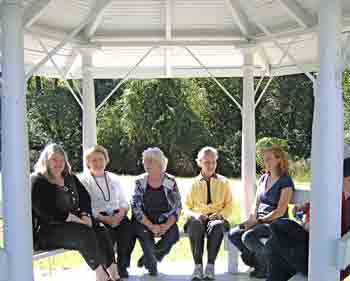 Useful Links
"A History of Universalism in North Carolina -- 1740 to 2007" is available for purchase

here

.

Unitarian Universalist

Service Committee


Central NC
Community


of Congregations